Parking Card+
One card, many (parking) options
Would you like to use different parking facilities in one city, a region or across the country? With the Parking Card+ you gain flexible access to drive in and out our parking facilities. The fees are invoiced monthly via direct debit and based on your usage. The cards are configurable individually and can be extended with additional functionalities at your convenience.
Are you interested? Our customer and contract support is happy to assist you further:
Fon: +49 2571 5403-640
E-Mail: dauerparker@goldbeck-parking.de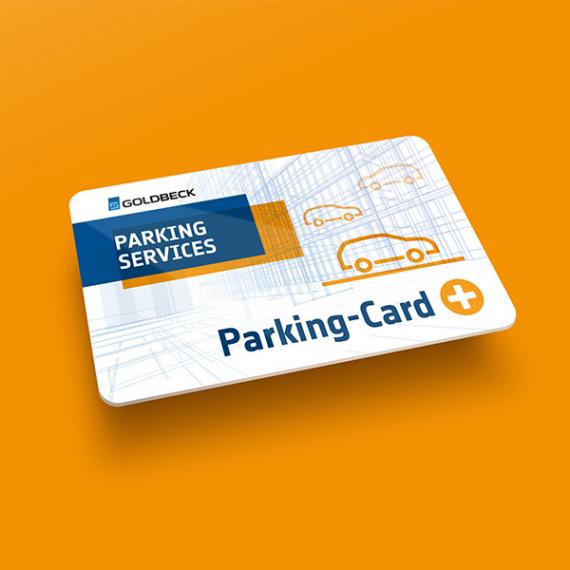 Flexible entry and exit
Simply hold the card in front of the card reader and the barriers open. Should it not work you can contact our customer service – you can directly contact us 24/7 with the push of a button.
Some parking facilities are equipped with RFID and/or number plate recognition. If this is the case the barriers open fully automatically.
Monthly Billing
Your parking times are invoiced as used and the fees are conveniently deducted from your account on a monthly basis, completely hassle free. If you have a permanent parking contract for a specific location, the fees for parking at other locations will be listed separately but invoiced together with you permanent parking fees.
Always at hand
No entry without your card. Our tipp: leave your parking card always in your vehicle. Depending on the location, the card can also be used to benefit from additional offers such as bonus programs, rental or sharing functionalities. Please take note of the signs on location.
Lost or damaged
Please get in touch immediately and provide your card or contract number. Your card will be blocked and you will receive a replacement card.