About Us
GOLDBECK Parking Services GmbH
Facilities Under Inspection
0
Parking rethought
In the parking locations we run, we like to offer you maximum comfort and a high service level. Topics such as e-mobility, number plate recognition and contactless payment come as a standard for us. A standard we continuously work on to push it further and rethink. What does tomorrow's mobility look like? How can we support our parking clients and business partners even more?
Every second (covered) car park in Germany is built by GOLDBECK. With our expertise to run it we understand parking as a topic also from the building and investing point of view. We know about warranty, maintenance and inspections and even carry out restorations and rebuilds for you if desired.
Do you own a car park? We develop an attractive concept for you, either based on lease or management.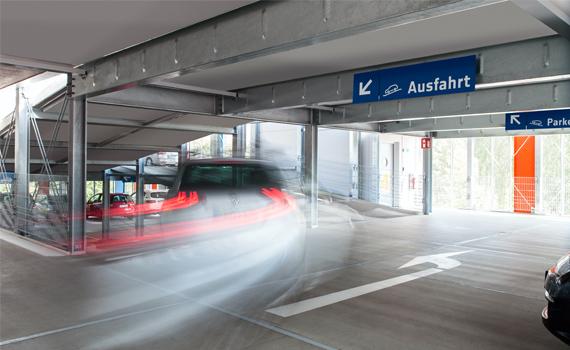 Energy concepts & revitalisations